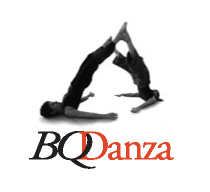 After 22 years of continuous choreographic projects with BQDanza, Carla Barragán is taking a little break to spend it with her baby. For now, she continues to work on choreography through her students at Elk Plain, where each grade level has a show every year, and where she leads Dance Ensemble, the school's company.

This year BQdanza performed at several schools in Tacoma and Bethel Districts. We also had a full evening concert at Velocity Dance Center in which Nincompoopiana was premiered in its complete version. Lola, a new work by Diana Garcia-Snyder and doll made by Paula Barragán was also premiered. Kids and adults loved this puppet / dance show! See quotes for what the press said.

We look forward to airing Nincompoopiana, the film, by Fritz Boonzaier showing Carla Barragán's choreography, Paula Barragán's art and Nelson García's music at Click On Demand TV, in Tacoma!

Nincompoopiana


Nincompoopiana, a new piece by Barragán and BQdanza members, explores waiting and rebellion against the status quo through whimsical movement by five larger than life puppets. There was an aesthetic movement called Nincompoopiana that began in the 1880's, which rebelled against the pretty and the respectable. Carla Barragán borrows the second meaning to weave real and made-up scenarios in which the puppets, portraying archetypes that seemingly don't get along, realize they do need each other to survive.The exciting challenge for the company is to develop the performance language. The dancers animate the puppet characters from within through a mixture of puppetry techniques and contemporary dance creating a new, merged movement language - not typical of the puppetry world, in which hands and head are the most important. Welcome: LauraAschoff, Elizabeth Anne Jackobson, Rachel Grant, Amanda Herman Record, and Diana Gracía-Snyder,who are dancing with BQdanza in 2011-2012.